The Gator Creek Band was founded and established in Venice on July 4th, 2003 by Michael Frank in Venice, Florida. The 5-piece full band features award-winning female vocalist Heather Frank, but also maintains the electrifying guitar works of Michael Frank. Add in John Danaher on drums, Dennis Johnson on rhythm guitar and vocals, and Carolyn Dunn on bass and vocals, you have the complete live contemporary country music package for any occasion. You have found the Hottest Southwest Florida's Country Band serving Sarasota, Venice, Tampa, Englewood, Ft. Myers, Port Charlotte, and Bradenton.
---
Biographies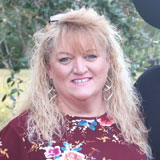 Heather Frank
-
lead vocals
I have lived in the Venice Florida area for over 25 years. As a member of school chorus since the age of 10, I have come to enjoy singing and the joy it brings to others. Country music has been an inspiration for me since The Judds began their career. Listening to their harmony has intrigued and inspired me to develop my own voice and style. Performing with the Gator Creek Band gives me the opportunity to share with others the music that I have come to love so much. I look forward to sharing it with you at our next show.
---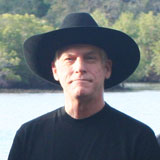 Michael Frank
-
lead guitar, vocals
When I started playing guitar at age twelve, I remember proclaiming, "When I grow up I either want to be a musician or an artist." As it turns out, I have become both. Music has always been an important part of my life. My father enjoyed the Big Band sound, my mother listened to the oldies, and my brothers and sisters liked everything from Edgar Winter to Simon & Garfunkel, all of whom influenced my playing. Soon I began to play rock and contemporary Christian music as well as to experiment with jazz. I later became intrigued with Country music as it began to incorporate elements of rock and blues while still retaining the unique elements that make it a special musical form. I believe that Country music talks to everyone at some level or at some point. It speaks of real life issues from the heart – sometimes humorous, sometimes serious and sometimes sad. I'm proud to be a part of today's Country music and am very fortunate to be able to perform with Heather, John, Dennis, and Carolyn in the Gator Creek Band. See you soon!
---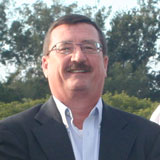 John Danaher
-
percussion

My love for music started at the age of 8 when I started playing the drums. Music has been a part of my life since then. As a young man I played in local fife and drum corps. In high school I was a band and chorus member. While in high school we did an exchange program with another high school in Germany which was a great experience. While serving in the military I played in a country band during a tour of duty in Germany. Over the years I have drummed for several bands playing a wide variety of music. Currently, in addition to performing with the Gator Creek Band, I am drumming for the worship band in my church. I am proud to join the great, talented musicians of the Gator Creek Band. I look forward to leaving the crowd always wanting an encore.
---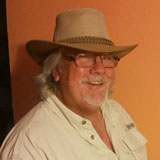 Dennis Johnson
-
rhythm guitar/vocals

Music has always been an important part of my life. I began singing with my family at a young age and from there my love of music grew. I later joined the school chorus and the church choir, before continuing to sing in college. Having exposure to many different styles and genres of music through these varied groups gave me a deep appreciation and understanding of vocal harmonies. In high school, I taught myself to play the guitar so that I could accompany myself and friends when we would get together to sing. Being a part of The Gator Creek Band has been special for me, not just for the enjoyment I get through sharing music and friendship with others, but because it brings me back to a time and a place where I was learning and growing as a musician so many years ago.
---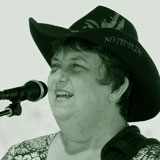 Carolyn Dunn
-
bass/vocals
I grew up in a musical family, with country music and bluegrass records constantly playing on the hi-fi. I started playing and singing when I was eight after my dad bought me a used Yamaha acoustic guitar. I got my first electric bass at twelve so I could accompany my mother. School chorus, drama classes, church choir, and, of course, The Beatles introduced me to many other genres, and I have a deep appreciation for rock, folk, jazz, show tunes and blues, as well as country music. Playing bass and singing harmony has landed me on many stages (big and small), and since moving to Florida in 2004, I've found a thriving and exciting music scene. I'm proud to be a member of the Gator Creek Band where producing quality and enjoyable music is the goal.
---
Sarasota Country Bands
Looking for a great country band to perform at your next private event, public event, or concert? Look no further! The Gator Creek Band is a country music band composed of local country musicians. Florida country music at its best!
Looking for a band for your wedding in Sarasota County? Hire the Gator Creek Band at an affordable price. Contact us for details.
We are willing to travel within reason. We serve Sarasota County, Manatee County, and Charlotte County in Florida. They include Bradenton, Venice, Englewood, Port Charlotte, Fort Myers, and North Port,to name a few.
We are a professional country band. Our performances are conducted with integrity. At the same time, we love to have fun with country music fans alike!
Contact us and let us help with your entertainment needs at your next function.